Philips Supplies 76,000 Solar Street Lights to UPNEDA and MANIREDA in India
Philips, the global leader in lighting and India's leading lighting company, has won two major separate LED solar street lighting contracts for UPNEDA (Uttar Pradesh New and Renewable Energy Development Agency) and MANIREDA (Manipur Renewable Energy Development Agency). The tender process involved meeting the exacting requirements of both UPNEDA and MANIREDA with a strong focus on energy conversion based on new and renewable energy sources.
The two projects will provide more than 76,000 solar LED street lights across 800 villages in UP and across the main areas of the state capital as well as small towns and villages of Manipur.
Harsh Chitale, CEO, Philips Lighting, South Asia, commented on the business wins, "We are thrilled to have won these projects and they serve to be a testimony to Philips' R&D capabilities and undisputed product quality. We hope that by the end of this project, solar LED lighting can be recognized and applied more widely to help eradicate light poverty. Such model projects go a long way in raising awareness of the power of lighting technologies in solving global challenges in energy, education, agriculture, public infrastructure and health".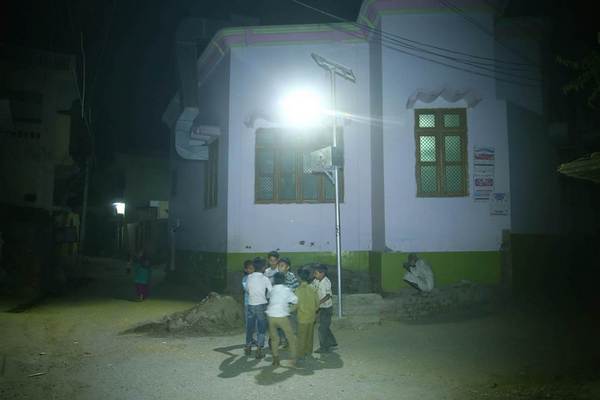 Through the installations, NEDA, the nodal agency of Uttar Pradesh is required to light up the villages in two phases under Dr.Ram Manohar Lohiya Samagra Gram and Janeswar Mishra Gram Yojana, a government funded scheme monitored by the Chief Minister of Uttar Pradesh.
Harsh Chitale further adds, "India has today close to 300 million people who have no access to electricity and they have to depend on wood fire or kerosene for their lighting needs. Through solutions such as solar lighting, we believe that we will be able to bring far less expensive, healthier and environmentally friendly lighting to this large population. This solar mission driven jointly by the government and the private sector can really help in taking the Prakash Path¹ initiative to all of rural India where electricity is unavailable or erratic."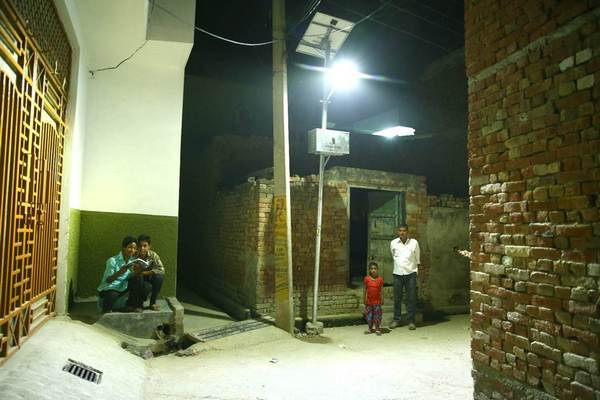 Philips' solution in Uttar Pradesh was is an industry first – a 12W, 1200 lumen LED luminaire with IP66, high efficiency PWM (Pulse Width Modulation) charger of more than 96% efficiency and integrated LED driver offering a 5-yr manufacturing warranty. This means it is a more reliable solution for harsh rural conditions such as extreme temperature or exposure to water and dust, than the previous lighting system.
The nodal agency of Manipur, MANIREDA required installation of 1,400 f 43W solar street lighting systems in the main areas of state capital as well as small towns and villages. The main challenge there was logistical, executing the project in a hilly terrain. For MANIREDA, Philips is providing the 43W, 3500 lumen Solar LED Street Lighting System. The system is customized as it involves battery mounting on a pole capable of withstanding strong winds. It also incorporates a state-of-art MPPT (Maximum Power Point Charging) charge controller which delivers high efficiency battery charging even under dynamic weather conditions.
Prakash Path - Government program to bring into focus the huge energy saving potential of LED lighting technology. The scheme is a vision of the honorable Prime Minister that, converting 100% of India's lights can save us 20,000 MW of power consumption and help us make reliable power available to every citizen of India.
The all in one integrated solar street light is introducing to Inida step by step.