ABOUT US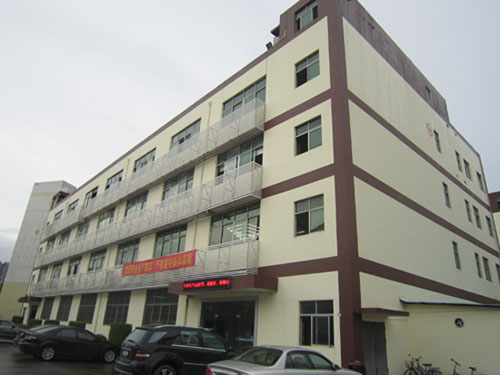 General Introduction
HITECHLED is a leading high-tech enterprise specialized in developing, producing and marketing of solar & LED lighting etc green energy products. Founded in 2010,in Shenzhen ,the special economy developing city,aiming to delivering high performance and professional servidce to both demostic and overseas clients.Till today, HITECHLED has more than 100 staffs, about 20% of staff is R&D engineers. We has established our own lab equipments, such as Integrating Spheres, constant temperature humidity chamber, high and low temperature test machine ,high pressure test machine, and reflow soldering machine etc. With beautiful appearance and better decoration effect for our products, we pay more attention to improve the luminous efficiency and heat dissipation issue on the basis of achieving the industry technology level, which brings longer life on the condition of same brightness and it also makes a better environmental protection and energy-saving of LED Lights products.
We recognise the importance of providing solar powered lighting solutions that will assist our planet in striving for ongoing reductions in Co2 emissions. From 2012, we devoted more strength to renewable energy field, especially the all in one solar garden light and solar street light, wishing to provide a complete set of end to end solutions for people without access to energy. The Integrated solar street light presents a unique all-in-one concept, to offer an efficient street lighting to all remote areas, avoiding electricity bills and trenching. As plug and play products, the installation is really easy and takes only few minutes. The smart energy management system guarantees no blackout, even during cloudy periods. Concentration makes professionalism.Hitechled is continually striving to provide our customers with the most intelligent and easy to install solar powered products. Its our constant focus on innovation and quality that makes Hitechled distinct from any other solar lighting company. HITECHLED all in one solar street light has won trust both at home and abroad by its high quality and excellent service to all sincere customers.
To truly transform our economy, protect our security, and save our planet from the ravages of climate change, we will make all efforts to keep innovation on eco-friendly renewable energy solutions and delivering the best quality products. Hitechled will always be at the forefront of innovative design features for solar powered lighting solutions.
Our Value
Our Partners
Bridgelux is the global leader in Solid State Lighting (SSL) performance and system optimization. A pioneer in SSL, Bridgelux is expanding the market for light emitting diode (LED) technologies through its high performance, energy efficient, easy to integrate SSL solutions, and by driving down the cost of LED lighting systems.
Bridgelux SSL solutions provide up to 65% savings in energy consumption over traditional technologies. In addition to addressing the sheer demand for LED lighting for traditional lighting applications, the Bridgelux product platform enables the integration of smart sensors and wireless communication technologies, allowing architects and lighting designers to integrate smart building control systems and other innovative applications that bring further benefit for the rapid transformation to solid state lighting.

Cree is leading the LED lighting revolution and making energy-wasting traditional lighting technologies obsolete through the use of energy-efficient, environmentally friendly LED lighting. Cree is a market-leading innovator of lighting-class LEDs, LED lighting, and semiconductor solutions for wireless and power applications.
Epistar's pivotal role in LED's full commercialization has guided the world into the solid state lighting era. Today that era is fast approaching full-bloom, and Epistar is more equipped than ever to take on increasingly challenging feats, to help illuminate the world in a better light.
For more than 30 years, SunPower has been at the forefront of innovation of solar cells, solar panels, and turnkey solar solutions.The record of solar innovation began nearly four decades ago, when the co-founder, Dr. Richard Swanson, was pondering ways to deal with the oil crisis. At that time, solar cells were being used on satellites, a concept he found intriguing. His engineering challenge was to figure out how to make the cells more cost-effective. So he began a quest that, almost 40 years later, has helped position SunPower as a leader in residential, commercial and utility-scale solar power production.

MEAN WELL is one of the leading switching power supply manufacturers in Taiwan . Established in 1982, it gained ISO-9001 certification in 1994. Our product lines include AC/DC switching power supplies, DC/DC converters, DC/AC inverters and battery chargers.

Founded in 1996, WEIPU has been concentrated in the circular connector, waterproof connectors manufacturing. With hard work and experience, we have grown into a circular connector leading manufacturer in China. High quality is always our top priority. We have a team of experienced R&D professionals, up-to-date machinery and a fully equipped in-house testing lab, our factory is ISO9001 certified.
HITECHLED: Your right choice for renewable energy solutions!